Grace Place puts faith into action, providing pathways out of poverty by educating children and families.
CORONAVIRUS (COVID-19) UPDATE: Our first priority is the health and safety of our students, staff, volunteers, and community. Grace Place will follow the direction of the Commissioner of the Florida Department of Education and Collier County Public Schools (CCPS) to close for two weeks inclusive of the CCPS Spring Break. Grace Place for Children and Families campus will be CLOSED to all public beginning Monday, March 16th with a tentative reopen date of Thursday, April 16th. All education programs during this time have been canceled. We will update you as information becomes available. Please use caution and stay safe.
The Grace Place food pantry will remain open on Saturdays from 10:30am – 1pm. We are taking the universal COVID-19 precautions to protect our staff, volunteers, and food pantry clients. If you are interested in volunteering in the food pantry, or if you would like to help with a donation to the food pantry, please contact Chrissie Missal at chrissie@graceplacenaples.org.
Innovative Educational Programs
HOLISTIC EDUCATION
Working across the family spectrum, we are taking a multigenerational approach to ending the cycle of poverty.
Qualified and Passionate Team Members
DEDICATION
We employ a dynamic group of professionals, highly qualified and motivated by their passion for our mission.
Dedicated and Generous Supporters
CHANGE MAKERS
A dedicated group of investors, including over 250 volunteers, graciously give their time, talents and treasures.
OPEN BOOK POLICY
We've consistently received high grades for accountability and transparency from both Charity Navigator and Guidestar.
Dear Friends, Thank you for your patience during this unprecedented [...]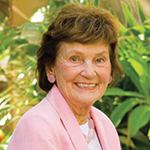 "I don't give my endorsements lightly and I decided to make my first gift to Grace Place this year (2013). When Grace Place was selected by the Barbara Bush Foundation, as a network partner, my intuition was confirmed. Grace Place is capable and committed to its mission's fulfillment. They are dedicated to making a real difference in this community's future, and so am I."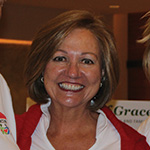 "I give to Grace Place because its family literacy programming yields the best return on investment, makes the biggest impact, and breaks the cycle of intergenerational poverty. Bright Beginnings is a family literacy program that cultivates confident, capable and literate parents and prepares children to be ready to enter into kindergarten. The family literacy model at Grace Place provides a roadmap to create an educational culture beyond the classroom, in the home. Family literacy empowers the family with educational skills to achieve anything. I've seen fathers earn promotions due to improved literacy skills, I've seen high school students become first generation college students, I've seen mothers launch businesses – all due to the family literacy programming at Grace Place. How can you not give?"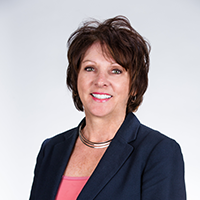 "Grace Place is very prudent in their budget spending. We keep a keen eye on spending and their results are impressive considering their budget."