A Familiar Face Returns to Campus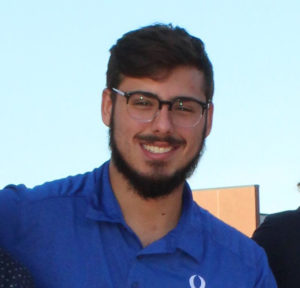 Grace Place Jubilee Scholarship alumnus Alex Amador is headed back to Grace Place; this time as an Academy of Leaders Site Coordinator.
"I am very excited to rejoin Grace Place," said Alex. "In high school, Grace Place really helped me grow and gave me the tools I needed to succeed. I am happy to give back to the organization that provided me with so much support," he said.
This past May, Alex graduated from FGCU with a Bachelor's of Science in Biology with a concentration in Ecology and Organismal Biology. Come September, Alex will start studying for the Graduate Record Exam (GRE) and pursue graduate studies in Botany and Biology.
In the meantime, Alex will assist the Academy of Leaders afterschool program with curriculum, logistics and scheduling.
Welcome back, Alex!