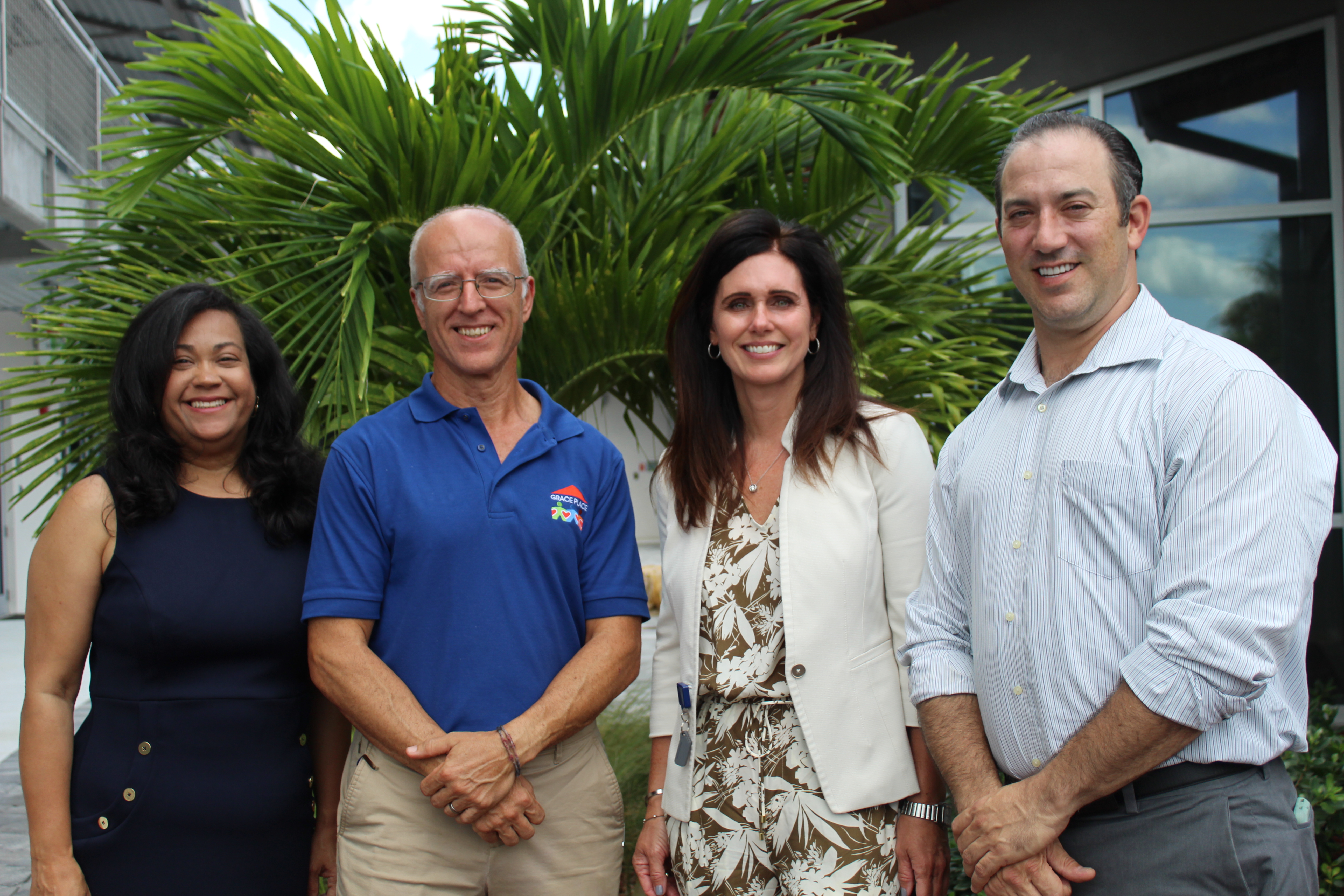 Grace Place is thrilled to announce exciting staff additions, promotions, and changes! We are delighted to welcome Marianne Lambertson, as the Chief Development Officer and Peter Aurelio, as the Facilities and Operations Manager. Former Grant Controller, Tim Barone has been promoted to Chief Financial Officer following Dave Tobiasz's retirement. Diane Ponton is taking on the role of Chief Program Officer. Plus Patty Urrutia and Arlene Mendez's are expanding their roles at Grace Place.
Marianne Lambertson brings to Grace Place two decades of experience in fundraising and marketing. Before joining us, Marianne most recently served as Vice President of Versastem Oncology where she fundraised over $100 million through multiple channels and structures. She is also the principal and founder of Volant Life Sciences / Biophram Consulting, whose clients include biotech, start-ups, and major pharmaceutical companies. Marianne has a life-long commitment to charitable giving, fundraising, and volunteering that include, crisis counseling and Hurricane Relief efforts for the American Red Cross and fundraising for the Community School of Naples. Marianne has called Naples home for the past ten years and has two children.
Peter Aurelio is our new Facilities and Operations Manager and joined us in May. He has an extensive background in managing and technical support.  Peter serviced as Principal at Gallium Computer Consulting and as a Project Manager at Richard E. Stephenson II Construction Management for almost a decade. Peter moved to Naples from New York in 2004 and likes to keep busy by training for any local triathlons.
After 15 years with the organization, Diane Ponton was appointed Chief Program Officer at Grace Place and will oversee all of our education programs.
Arlene Mendez accepted a new position as Human Resource and Talent Manager. In this new role, she is responsible for managing our talented staff and volunteers. Patty Urrutia transitioned to a new role as the Community Outreach Manager and will continue running our successful Food Pantry on Fridays.