About the Academy of Leaders Program
The Academy of Leaders elementary after-school and summer program provides academic and youth development programming for kindergarten through fifth grade students after school and during summer. The program works to improve student achievement in academic subjects, develop leadership habits and provide opportunities for students to learn the 21st century skills needed to be college and career ready.
The program's design incorporates all elements of proven highly-effective after-school program models, including academic tutoring in core subjects, project-based STEAM curriculum (Science, Technology, Engineering, Art and Math), enrichment activities, leadership development and parent/family involvement.
The Academy of Leaders furnishes the academic proficiency and nurtures the self-efficacy necessary for students to succeed in school and prepare for post-secondary education and career readiness.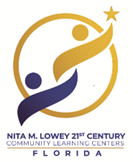 ACADEMIC YEAR
2018-2019
Program Details
DATES
September 14, 2020 – June 10, 2021
Monday through Thursday
TIMES
2:55 p.m. to 5:40 p.m.
LOCATION
Grace Place Campus
4300 21st Ave SW
Naples, FL 34116
Target Schools:
Golden Gate Elementary
Golden Terrace Elementary
Herbert Cambridge Elementary School
Lavern Gaynor Elementary School
Mike Davis Elementary School
education changes everything.
An investment in the literacy and language skills of our families is an investment in the workforce of Collier County. Together we can build a stronger community, now and for future generations.