Cheers to Class of 2019!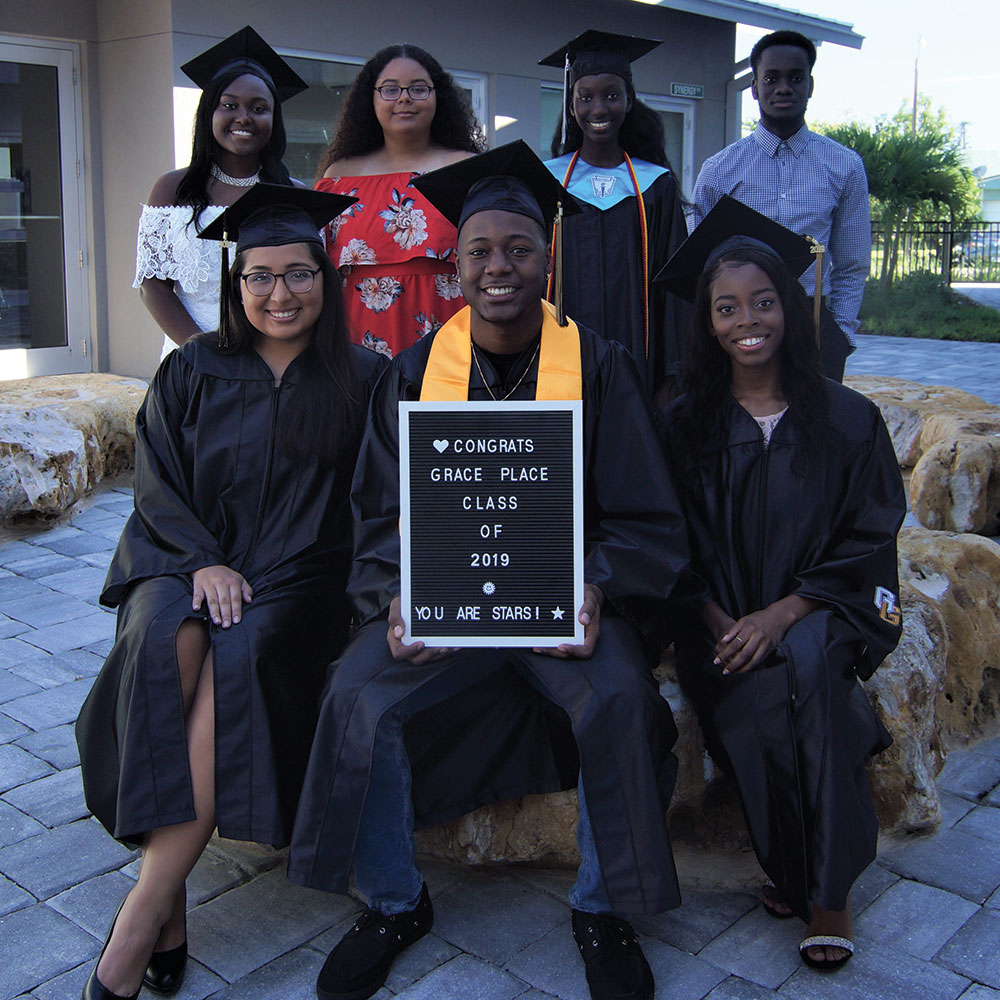 Our AP Leaders are now high school graduates and off to college! This year's class received over $600,000 in scholarships, the most of any graduating class in Grace Place's history and each student has big plans for their bright future!
Among the graduating class are our three Jubilee Scholarship winners Jean, Rebecca and Daniela. The Jubilee Scholarship is a "full ride" scholarship to Florida Gulf Coast University that includes all tuition costs, books, housing and a living allowance so students can focus on academics. It is a distinguished honor and a life-changing opportunity. Jean, Rebecca and Daniela have their college careers mapped out. They plan on studying exercise science, pediatric orthodontics and nursing respectedly and look forward to joining many clubs FGCU has to offer.
Evelyn, Ralph, and Erandeni received MicroGrants awarded by longtime Grace Place supporter Chuck Garrity and are ready to conquer college with more ease. "This is so helpful, this will go towards my textbooks and school supplies," said Evelyn who is attending Florida International University in the fall to study education. "I'm moving to the University of Central Florida and this will go towards the big move," said Ralph.
Thanks to supporters like you, together we are changing lives through education and breaking the cycle.